The whole Plateforms team met up in Manchester for an all-day meeting on August 21.,  to discuss the progress of the project, preliminary results and upcoming activities. After the meeting we continued the discussions in our workshop: Sustainable Food Practices and Socio-Technical Innovation at the ESA Conference. The German, Norwegian, Italian and Irish team presented their work at this session, while the Swedish team presented at the session Digital food. The abstracts for the presentations are available by clicking on the titles below.
"Bridging Spaces" Linking Modes of Food Provisioning with Household Food Practices Methodologically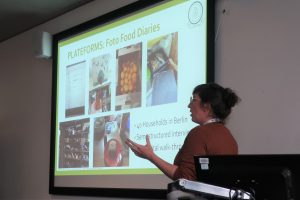 By Suse Brettin and Meike Brückner, Humboldt-Universität Berlin, Germany
Food Provision Transitions: An Audit of the Digital Landscape in Ireland
Mind the Gap: Between the Chain and the Platform
Box Schemes: Convenience, health and sustainability in a box?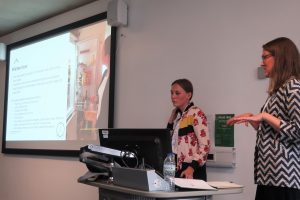 When Digital Devices Come Home for Dinner – Devising Food Consumption